There is no other honest man like MTB Nagaraj who contested as a BJP candidate from Hoskote constituency. Chief Minister Yeddyurappa predicted that the Congress would file a no-no charge against him, but that he was certain to win.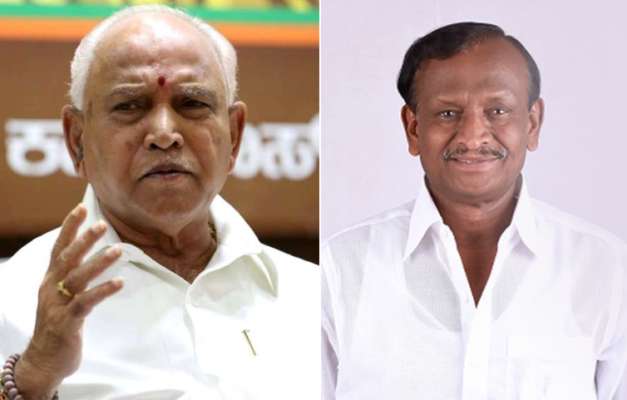 Talking to media representatives in the city on Sunday, MTB Nagaraj said he was instrumental in the resignation of 17 MLAs. He said that they are now in the field.
Sharad Bachegowda ousted: No contest for the MTB in the Hoskote constituency. Yeddyurappa says his defeat is certain, Sharad Bachegauda will be expelled from the party
Yeddyurappa, who is seeking a resignation from the Housing Board granted to Sharad Bachegauda, ​​who is contesting in violation of party discipline, should resign soon, he said.
All efforts will be made to win the unqualified candidates in all fifteen areas One hundred and one hundred people are confident of winning. But, some are talking beating, and I have nothing to say about this. The voters were going to give them the answer.
Congress did not accept the complaint: 'The complaint filed by the Congress against the Election Commission against me is not a dagger. Opposition leader Siddaramaiah Aayand has no choice but to make such a complaint. "It is wrong to say that we will win our candidates in the elections," he said.
There is nothing wrong with saying that if our candidates win by-election, the minister will. The same is said in the election campaign. BJP candidates will win one hundred and one hundred. Yeddyurappa said the commission could not disrupt the campaign.