Belgaum: A group of young Congress candidate Lakhan Zarakiholi was spotted wearing a t-shirt that depicts a group protesting in front of his residence in Gokaka Assembly constituency, demanding to contest against the Zarakihili brothers.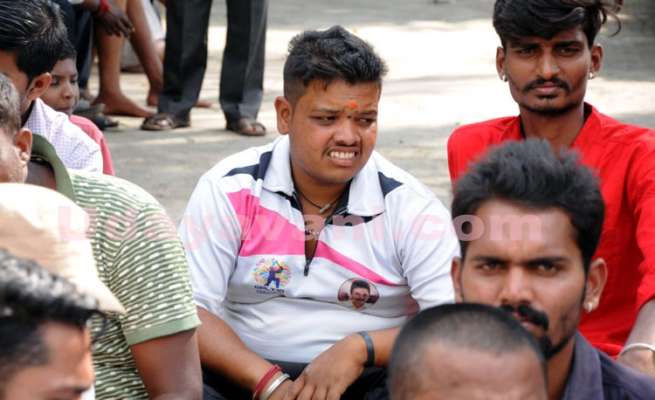 Poojari's supporters have been sitting on the sidelines demanding that Ashok Poojary should contest as a non-party candidate against Congress candidate Lakhan Zarakihi and BJP candidate Ramesh Jarakihi. There was a portrait of Lakhan Zarakiholi on the t-shirt of a young man sitting in a crowd of protesters. As it was being noticed by the media, the young man had vacated the photo. The episode floated the protesters in laughter.
Supporters who protested in front of Ashoka Poojary's residence, should for no reason, descend into the arena without their support. As a non-partisan, he filed a nomination papers on Monday.